School Performance
Once again Belmore pupils have had an excellent year and the school has performed exceptionally well in all the key measures, from the end of Key Stage 1 and 2 outcomes.
We are really proud of all our children's efforts in every class in every year group. It is wonderful to see the impact of their time at Belmore and all the learning they experience. Well done to all those at Belmore for all your hard work this year we are proud of you all. We have outperformed all national average comparisons at KS2. Whilst these results are wonderful they are only a small part of reflecting how wonderful your children truly are.

The graphs below show a summary of just how well our children did in 2023.
KEY STAGE 1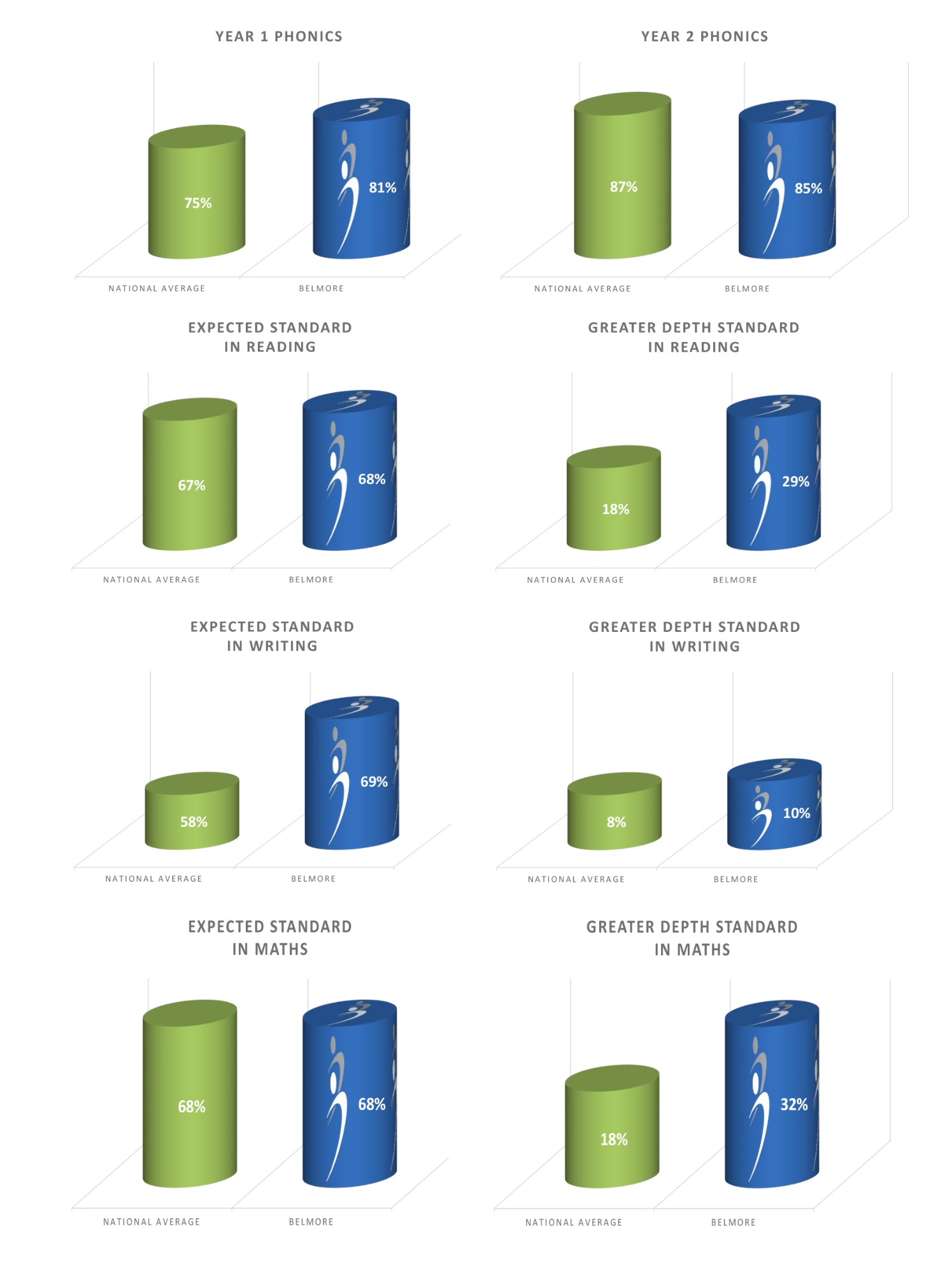 KEY STAGE 2


For information, and to compare Belmore Primary Academy's performance with all schools in England, please click on the link below.