School Performance
Once again Belmore pupils have had an excellent year and the school has performed exceptionally well in all the key measures, from EYFs to Phonics to the end of Key Stage 1 and 2 outcomes.
Belmore continues to be one of the highest performing Primary school in Hillingdon and has again been recognised by the Mayor of London as one of the best Primaries in London when he asked us to again join his 'Schools for Success' programme, one of only 34 schools who have ever been eligible for this 3 years in a row.

The table below shows a summary of just how well our children did last year.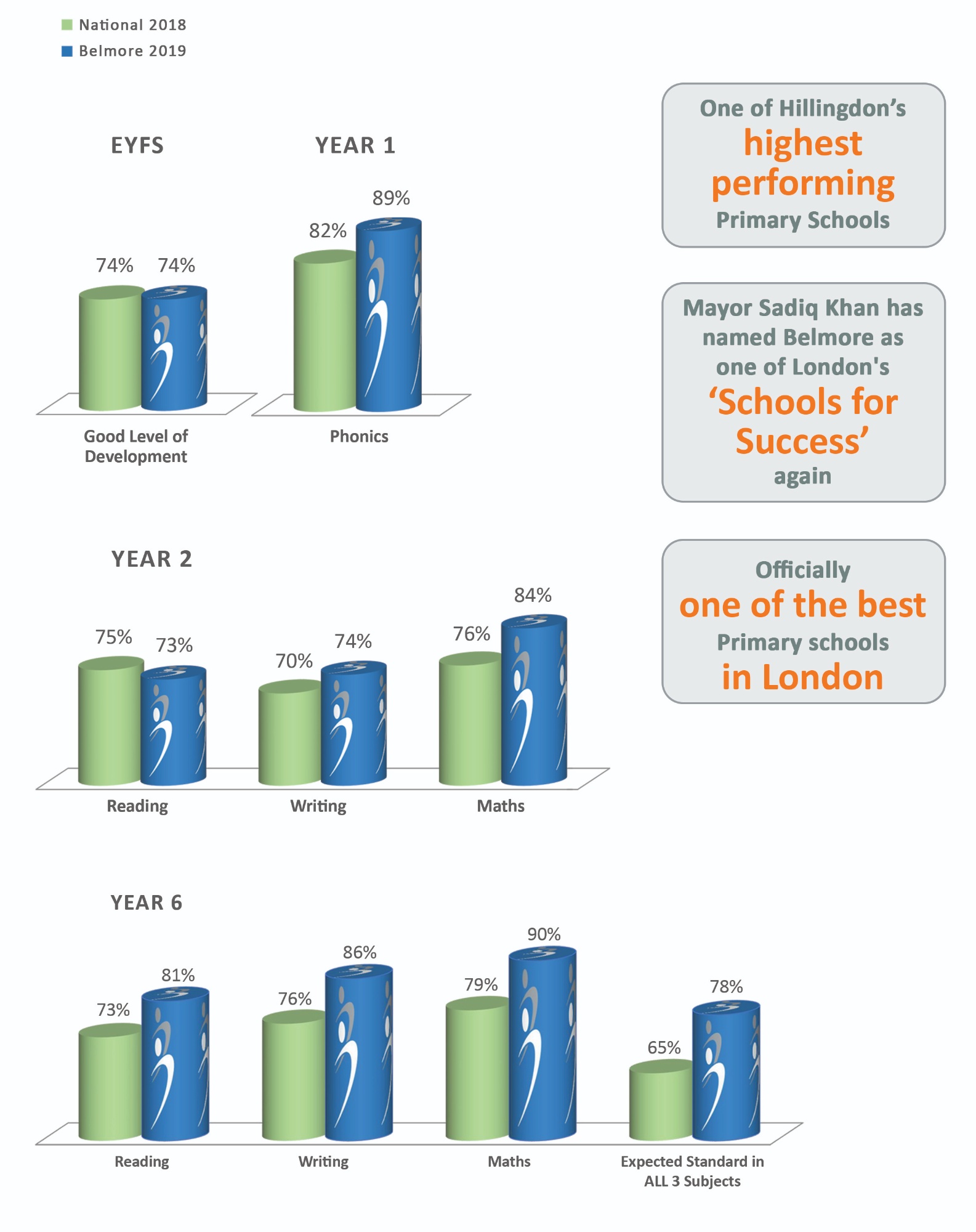 For information, and to compare Belmore Primary Academy's performance with all schools in England, please click on the link below.