Have Your Say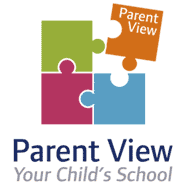 Parent View is a website that gives Parents the chance to tell Ofsted what they think of their child's school.
Click the link below to be taken to the Parent View page.

Year Group Leader

Nursery

Ms Inniss

Reception

Ms Few

Year 1

Ms Nicholas

Year 2

Ms Dallas

Year 3

Mr Chamberlain
Year 4
Ms Brunton
Year 5
Ms Patel
Year 6

Ms McCracken
Senior Leader
Nursery
Ms Inniss
Reception
Ms Inniss
Year 1
Ms Patel
Year 2
Ms Patel
Year 3
Ms Sahota
Year 4
Ms Hall
Year 5
Ms Patel

Year 6

Ms Sahota
For more information about our complaint's procedure please click here to see our Complaints Procedure Policy.