Year 2 Trip to Windsor Castle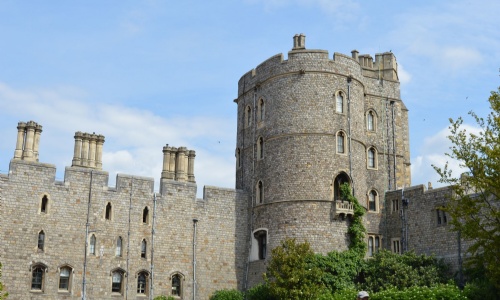 During our final term in Year 2 we learnt all about 'Castles' and were very excited to go and visit a real castle called 'Windsor Castle' especially as there had been a VERY famous wedding there recently!
First, we went to St. Paul's Chapel (the very place where Price Harry and Meghan Markle got married). We were amazed at how huge it was inside and we saw where all the very important and famous people sat. We saw the aisle that Meghan walked down and even the exact chair where Queen Elizabeth sat on the big day. Next, we went inside the castle and saw all the beautiful, posh and inspiring pictures of the queens and kings of the past. Then we went to the room with shiny, metallic armour and gruesome weaponry such as swords, spears and guns. Just then our tummies started to grumble like roaring lions and we ate our lunch. Finally, we took pictures with the still guard\soldiers and made our way back to the coach in the sunshine, admiring the battlements and arrow slit windows which helped soldiers to defend the castle from enemies. What a lovely day!