Children in Need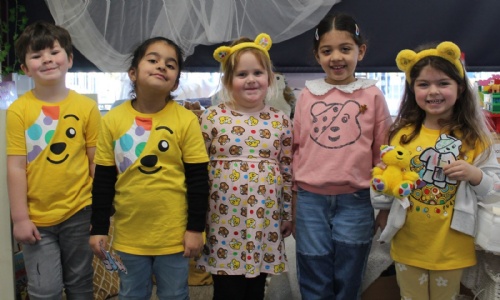 On Friday 17th November children came to school dressed in spots and non school uniform to support children in need with a small donation towards this amazing charity.
In the morning there was an assembly which had a focus on charity. In the afternoon teachers used resources and activities from BBC Children in Need, and children completed these in class.
We managed to raise a fantastic £298.22! Thank you to everyone who generously donated to this great cause.