Fantastic 'Egg-speriment' in Year 4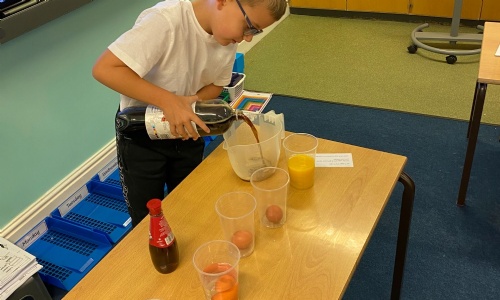 In Year 4 children looked at how different drinks affect our teeth, and the importance of brushing by doing a fun science experiment.
We started our experiment by adding an egg to 5 different liquids; coke, orange juice, vinegar, water and milk. We then observed the changes each day throughout the week.
The eggshell is very similar to the enamel on our teeth. Children learnt that our teeth can easily stain from drinks we consume. If we don't brush our teeth at night and in the morning, the food and drink we have during the day is left to coat the tooth and can stain them permanently or lead to tooth decay.
Well done to all our scientists, you did an 'egg-cellent' job!