Reception Sports Day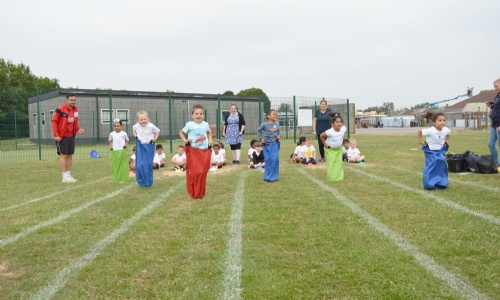 Reception had great fun competing against each other in the events organised by Mr Berry on Sports day. These included the javelin, bean bag throwing, running and the ever tricky sack race.
The Reception team would like to thank all the parents that came to cheer the children on and those brave enough to compete in the parents race against some of the teachers.