Reception Visit to Woburn Safari Park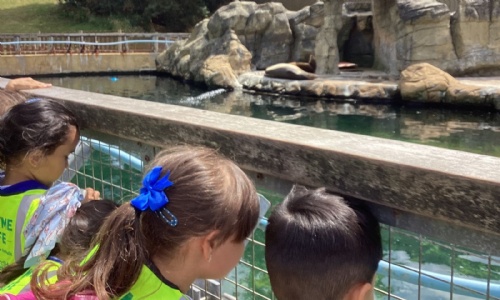 Reception were able to bring our project 'Big Wide World' to life on our visit to Woburn Safari Park. We have been learning about animals from all over the world.
The children were so excited as we prepared, putting on high-vis vets for our trip and boarded our double decker coach! All children behaved impeccably, on the coach and around both the drive through safari and when walking around the foot safari.
We saw so many wonderful animals, including, lions, tigers, giraffes, lemurs, monkeys, seals and penguins driving and swimming in their pools.
Teachers are very proud of our youngest children's behaviour and how well we represented Belmore. Thank you to our wonderful parents who accompanied us, without whom, the trip wouldn't have been possible. It was an incredibly special day!