Brentford Football Club Supports Year 1 in PE Sessions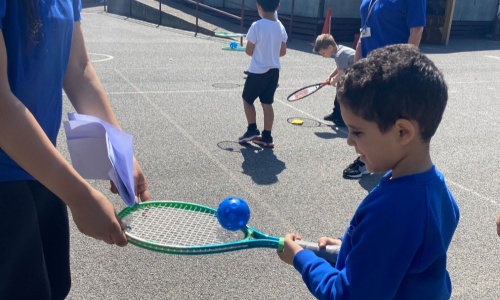 Rory's involvement with Year 1 at Brentford Football Club has been a rewarding experience for both the students and himself.
Rory shared his excitement about working with Year 1 for the past six weeks.
He has said 'It's been a great experience working with Year 1 for the last 6 weeks. Both classes have shown fantastic development from week 1 to now. They started by not knowing what net and wall games were, and they ended the six weeks by showing us key net and wall game skills using rackets to balance, bounce, and play tennis'.