Year 3 Curriculum Update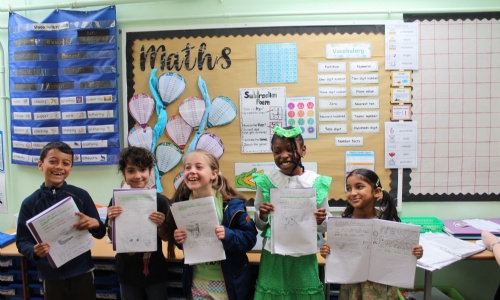 For their literacy narrative, the children in Year 3 have been exploring what happens when the main character, who is scared by noises in the walls, falls asleep with her comfort toy, only to have bad dreams. The children have been using powerful adjectives and descriptions to write about her nightmare.
To help them with their descriptions, they created and drew their own scary but comforting toy by mixing different animal parts together like wolves, snakes, crocodiles and soft, fluffy cuddly toys! The children have produced some fantastic writing using their pictures. Check out some of the amazing pictures the children made!