Year 3 and Year 4 Golf Festival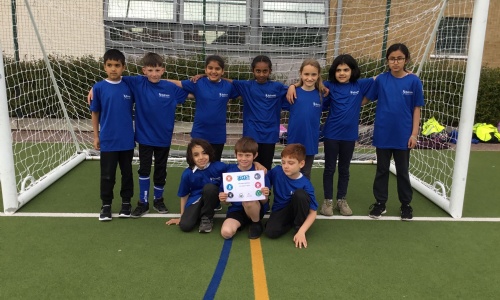 Belmore girls from years 3 and 4 represented our school proudly at the Hillingdon Y3/4 Golf Festival on Wednesday 17th May, which was hosted at Barnhill Community High. This event was an aspire event which gave the children the opportunity to play golf.
We believe that golf offers children the learning of life skills – such as resilience, respect and focus, promoting confidence and independence – that are also transferable and highly valuable in their wider lives. Well done girls for coming second! We are so proud of your effort and for earning an award for 'Self Belief' for Belmore.