King Charles III Coronation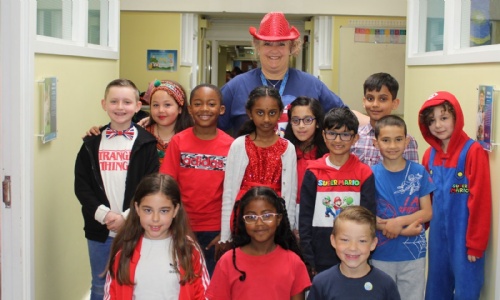 Everyone at Belmore had a fantastic day on Friday celebrating the King's coronation. The staff and students looked wonderful dressed in red, white and blue!
Our pupils spent King Charles III's coronation learning about the true meaning of the term 'coronation' and the significance of this occasion. They focused on the key parts of the coronation, including what happens during the service and the coronation regalia involved.
They designed the Union Jack, corgis, the rose, and a London telephone box. They also designed personalised paper crowns with stickers, glitter, and lots of colours, which were worn while eating a lunch specially prepared by our kitchen staff.
Children had a wonderful chance to learn about their culture and history and have fun with their peers at this celebration.