Year 1 Trip to Gunnersbury Park Museum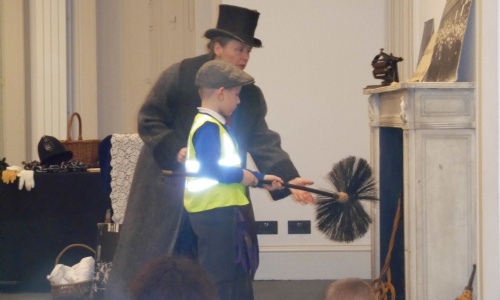 Year One had their first school trip on Tuesday 28th February to Gunnersbury Park Museum, where they explored the lives of working-class children in Victorian times.
The interactive workshop gave the children the chance to role-play life as Victorian children who are trying to earn a living as street sellers, shoe shiners, chimney sweepers and pickpockets! The children compared their lives with those in Victorian times and decided they were grateful for all the changes that have happened especially in schools since then. A big thank you to parents and carers for your contributions and for making this first trip since the pandemic possible.