Hillingdon Basketball Festival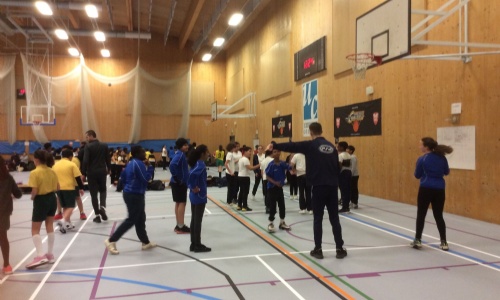 On Thursday the 2nd of February five Belmore students represented the school in a boys and girls Hillingdon basketball festival, where we came up against nine other schools from the Hillingdon borough.
Mr Campin's main objective for this festival was for the team to have fun and enjoy their self's. After all the matches were played, Belmore had won four games, drawn two games and lost three games. We scored a total of 38 points throughout the tournament.