Year 3 Pedestrian Training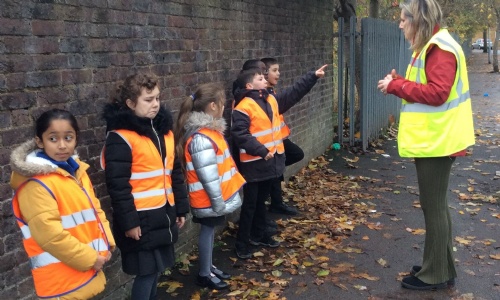 Today Year 3 took part in some pedestrian training workshops run by the Hillingdon STARS Team - School Travel and Road Safety Education team
What is Pedestrian Training?
Pedestrian Training has been delivered and refined over several years by the Council's School Travel and Road Safety team with 7 dedicated trainers to help children of all ages develop basic pedestrian skills. This could be from learning the importance of holding hands all the way to travelling independently.
We believe it's vitally important that they have the life skills necessary to keep themselves safe when travelling.
We all learnt a lot from this training - Thank you to the Stars Team for coming into our school and delivering this workshop