Year 5 Trip to Tower of London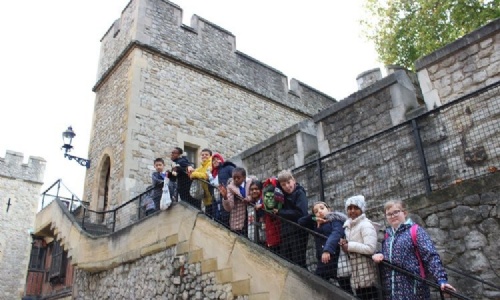 On Wednesday 1 November, Year 5 went to Tower of London to support our history lessons on 'Crime and Punishment'. We were walked through the stories about Anne Boleyn and her execution, and we saw Traitors Gate where Anne Boleyn was transported before her execution.
Furthermore we saw all the weapons that King Henry VIII used along with his suits of armour. The highlight of the day was getting to see the Crown Jewels!
Dhora, Class 5S