Years 4 and 5 Voted For Council Elections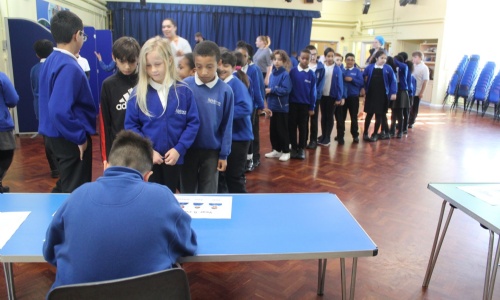 Today, years 4 and 5 voted in Belmore's Pupil Council Elections.
Each class had to go to their allocated class table in the KS2 hall to register and receive their ballot slip, taking it to the private booths where they ticked next to the person they wanted to vote for. Once they had made their decision, they put the ballot slip into the sealed ballot box.The children really enjoyed the democratic process, which gave them a realistic look at what is involved during real elections.Once the votes are counted and verified, winning candidates will be announced.