Year 6 Residential Trip to Butlin's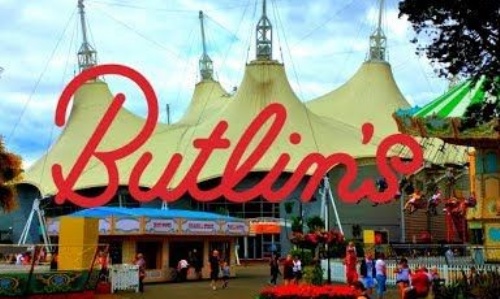 Watch this space for daily updates!
Monday 13 June

10:00
And we are off! We have just stopped at the services on the M5! We are on a luxurious coach which even has personal TVs! Everyone is having a great time and enjoying being with their friends.

12.35
We have arrived safe and sound at Butlins, Minehead. The sun is shining and we are off to have lunch. All of the children are looking forward to an afternoon of activities.

15:30
After a successful McDonalds trip, we had a welcome meeting and a site tour followed by several games of bowling.

18:00
After dinner, we had an evening on the beach. We built sandcastles, played games and buried each other before heading back for bedtime. We also watched the stunning sunset.

Tuesday 14 June

07:00
Rise and shine. All of the children are awake and we are off for breakfast.This morning we are heading off to the high ropes and the climbing wall followed by a few rounds of archery.

09:00
A fun morning of archery. We have been perfecting our bow and arrow technique at the archery range.

11:00
We had a great time up on the high ropes. All of the children were really brave and faced their fears!

13:00
After a delicious lunch, we are off to watch the pantomime and then on to the fairground for some fun on the rides.

18:00
Everyone is busting their moves on the dance floor at the silent disco!

19:00
We have been playing games on the beach and building sandcastle. Many of the children were digging for treasure and those that weren't were burying each other in the sand.

Wednesday 15 June

07:00
Rise and sparkle! All of the children are up and enjoying a delicious breakfast! Pancakes are a favourite this year.

09:00
All of children enjoyed our morning of team building games and beach sports.

11:00
Riding the skies at the fairground and defying gravity in the Walls of Wonder.

14:00
Laser Tag. All of the children had great fun playing laser tag. They perfected their aim on the course and enjoyed some friendly competition.

18:00
Splash! The highlight of the week so far! All of the children LOVED being in the water and riding on the flumes! We even taught some of the children how to swim. Particular favourite rides were the black hole, space bowl and the blue comet.

Thursday 16 June

07:00
Breakfast time at sunny Minehead. We have some sleepy children this morning however they are raring to hit the tracks to see if they can be the next Lewis Hamilton.

10:00
We took to the tracks! All of the children loved being on the Go-Karts and for most it was their first time! They picked up speed as they got more confident and they were lapping each other in no time!

11:00
Shopping time. We had an explore around the gift shop. The children loved buying gifts for their mums, dads, brothers and sisters and of course for themselves!

13:00
Golf! We took to the mini golf course to perfect our putting skills. Competition was in full flow!

14:30
Time for pottery painting! Many of the children showed their artistic flair as they got to paint their own piece of pottery.

18:00
Time for a bit of Magic. Jay and Joss performed a range of magic tricks as all of the children watched in absolute amazement.

19:30
Our last trip to the beach. We built sandcastles, played beach games and buried each other one last time!


Friday 17 June

07:00
Rise and sparkle. Our last breakfast in a sunny Minehead. All of the children are fuelling up for the day ahead...

10:30
And we are off... we have boarded the coach and heading home to Belmore. The children have had a great week and cannot wait to see their families to tell them all about it!

13:30
Having our lunch at the services.