VIP Assemblies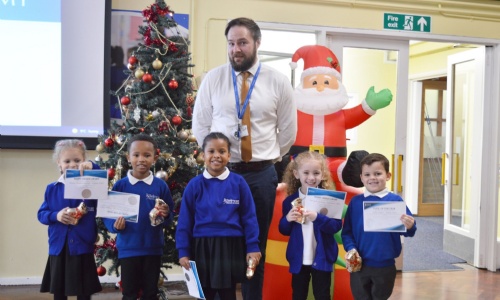 One child per class from Nursery to Year 6 was nominated by teachers for the Pupil of the Year or for a Right Choice award at special VIP assemblies this week.
We would like to congratulate them for their hard work and for making positive choices. Thank you to all winners who have demonstrated they are well behaved and good role models for the class.
Winners received a certificate and a special treat from Mr Hyatt.