Dentist Visits Belmore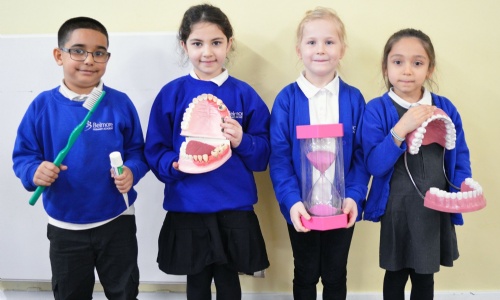 Children at Belmore were taught the importance of regular toothbrushing. It helps to remove the bacteria and plaque that cause tooth decay and gum disease.
It is recommended that everybody brushes their teeth twice a day – in the morning and before going to bed at night.
Tips that children were taught to help clean their teeth:
Brush teeth and along the gum line
Brush gently in small circles
Clean every tooth thoroughly and brush the inside, outside and chewing surfaces of teeth
Teeth need to be brushed for 2 minutes
After brushing, spit out the toothpaste, not to swallow it or rinse with water. This leaves a small amount of toothpaste in the mouth to keep protecting teeth