Young Voices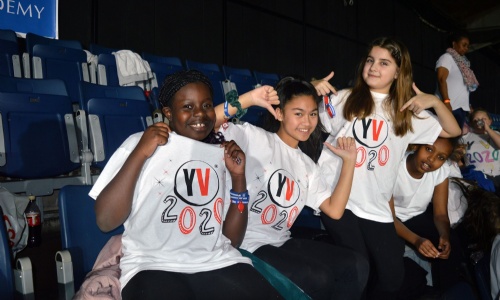 With a full 7-piece live band made up of some of the UK's leading musicians, backing singers, and the internationally acclaimed conductor David Lawrence - it makes for one of the most exciting and memorable musical experiences you can imagine.
It was an amazing experience singing all the songs we have learned during the year and we even had some help from professional artists like Tony Hadley, The Shire and Ruti from 'The Voice'.
The children sang with confidence and watched some amazing dancing from the dance group 'Urban Strides'. Even though it was a long evening the children made us proud with their energetic and enthusiastic performance.
We would like to thank everyone who attended Wembley to watch Belmore children sing and hope that they had a fantastic night.
We can't wait to visit again in 2021!
Ms Patel, Ms Webb, Ms Nicholas and Ms Harvey, Young Voices Choir Teachers