Year 5 Trip to France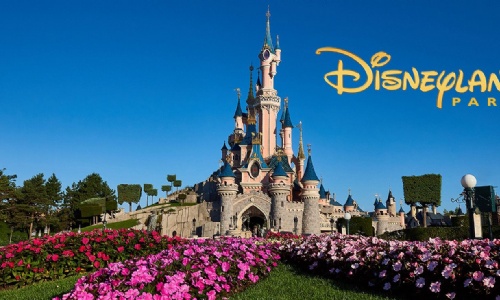 Our Year 5 children started their journey to France This morning. Keep a track here of what they are up to on a daily basis with our regular updates.
Monday 14 October
07:30 - We left school on time all excited about the next few days. We are on our way to Folkestone.
11:45 - We have arrived in Calais and we are on our way to the chocolate shop. Everyone is having a great time.
15:30 - We arrived at the Chocolate Factory. We are learning about how chocolate is made and then we will get to try some chocolate.
16:00 - We are on our way to Chateau de Grande Romaine now.
18:45 - We have arrived at Chateau de Grande Romaine. Everyone has settled into their rooms and now we are on our way to dinner.
19:30 - Time for Egg Drop - can each group protect their egg without it breaking? Time will tell...
Tuesday 15 October
07:00 - Rise and Shine! Time for breakfast.
08:30 - We are on our way to Disneyland Paris! Everyone is super excited for a fun day of rides and parades!
10:00 - We have arrived at Disneyland Paris and first up we are going Crush's Coaster or Rouatouille.
10:45 - We are queueing up for our first ride. Everyone is incredibly excited.
12:00 - Time for lunch.
13:30 - To infinity and beyond - Time to reach the stars on Space Mountain.
15:30 - Time to face our fears on the Tower of Terror!
17:00 - Waiting to go on the scariest ride ever.
17:30 - Watching the Disney parade.
19:00 - Time for some crepe making. We made our pancakes from scratch: pour the ingredients, mixed the batter and flipped the pancakes! We added delicious toppings and devoured them all in one gulp.
20:30 - Time to pack - everyone is really sad to be leaving and we wish we could stay a few more days.
22:00 - Lights out - sweet dreams.
Wednesday 16 October
07:30 - Rise and Sparkle! We are all awake and having breakfast. We are excited for our day at the Boulangerie.
12:00 - Eating Pan au Chocolat and Croissants at the bakery.
13:00 - Belmore's Future Bakers: learning how to make bread at the Boulangerie!
13:30 - Master Chef - who can make the best croissant? Bruno will decide... and Bruno is worse than Paul Hollywood!
14:30 - Eating lunch at Flunch.
15:45 - Making our way to the the train station.
16:30 - Getting on the train. Goodbye France!
17:30 - We will be home very soon.