National Fitness Day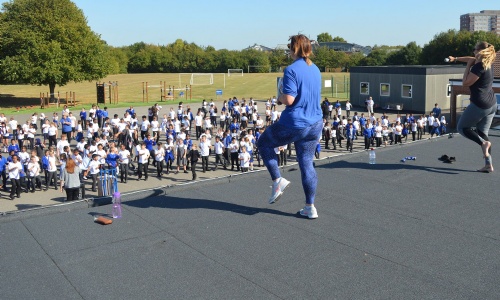 We all got in shape ready for National Fitness Day from the roof tops!
The whole school took part in the nationwide event to encourage and help raise awareness on the importance of leading healthier and active lifestyles. A great thank you to Ms Newby, Ms McCracken who got the whole school in motion.