Year 1 Pizza Making Workshop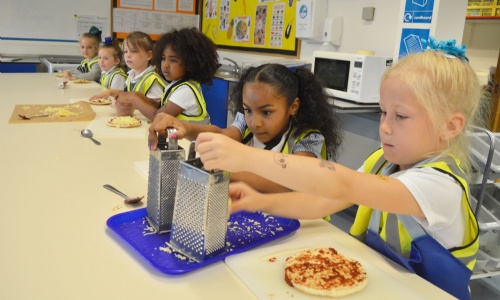 The children enjoyed their trip to 'big school', Barnhill, where they got to use their facilities for our DT lessons. They designed their own pizzas and learnt how to cut and slice vegetables safely.
It was lovely to see how excited and well-behaved they were. We hope you were impressed with their healthy pizzas.