Florence Nightingale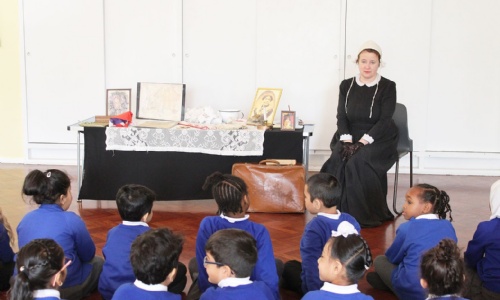 Year 1 children had an opportunity to take a journey in the lifetime of Florence Nightingale. They learnt about her life as a young girl growing up with her family and what inspired her to become a nurse.
One of the main activities in this workshop involved re-enacting the Scutari hospital, with the children taking on roles such as patients, nurses and even rats!
The children enjoyed scrubbing the floors and were great at the roles of injured soldiers and caring nurses.