Creative Week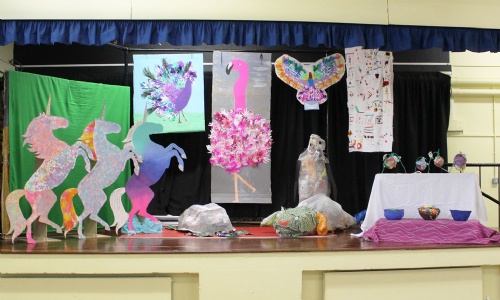 This week the whole of Belmore got creative! The mayor of London, Sadiq Khan, invited all of the London schools to imagine what they would like to see on the Fourth Plinth in Trafalgar Square.
Last year, there were an amazing 3,841 entries submitted from schools in every London borough, so we really had to pull out all the stops.
We used a range of Art skills and Design and Technology skills including using modelling wire to create cocoons, junk modelling giant sea creatures made from recyclable materials, and even using a variety of painting techniques on three huge, colourful unicorns.
Not only did we have lots of fun, but we learnt new skills and enjoyed making individual artwork, collaborative group pieces and some of us even created a whole class piece of art. We gave all our art a special message which made it very meaningful. Fingers crossed that Sadiq Khan will want to see our art work on the Fourth Plinth as much as we do!