Reception's Local Walk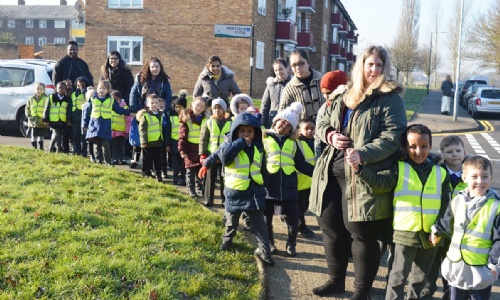 Thank you to all the parents who helped with Reception's local walk today, it was very exciting for everyone involved as we got to see where we live, our local bus stop, church, community center and even some builders creating a new road.
We visited the local post box to send a letter to our friends and family, this was part of our Topic. We have been reading the story of the Jolly Postman in class and have enjoyed playing "Post office" in our role play area. We hope that you enjoy receiving your letters at home, perhaps you could write some letters to other family members during the school holidays, or even send a post card!