NED Assembly (Never give up, Encourage others, Do your best)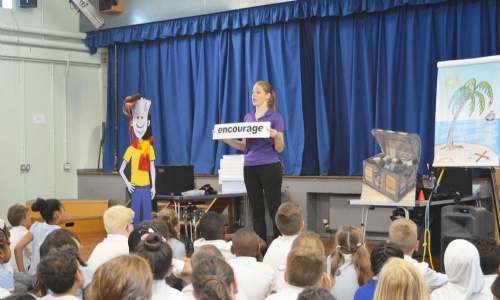 Belmore children had a motivating visit from the NED show which is showcased across the UK, Australia, New Zealand, the United States and Canada.
This 45-minute character education assembly promotes positive attitudes and encourages pupils and staff to do their best. The children enjoyed taking part in the event and were motivated to do their best and to never give up.
NED yo- yos will be available for sale after school alongside the book fair.