World Cup Fridays at Belmore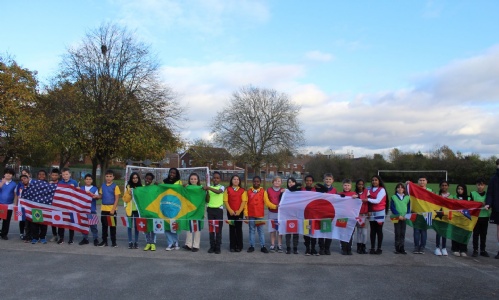 On Friday 18th November, Belmore started World Cup Fridays with our Year 6 children.
In the first of four special events being delivered by our PE and Sports specialists, PSD; the classes were divided into 4 teams and given a country to represent from all four corners of the world: Japan, Ghana, USA and Brazil.
Children have been working hard on the field to gain points for their team and extra points were given throughout the tournament to players and teams that displayed our core values.
We are looking forward to seeing our children in action in future matches.