Year 4 Tart Baking Workshop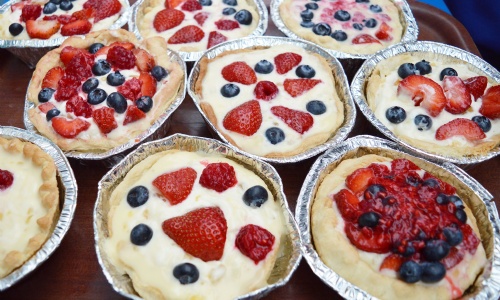 We linked our Design & Technology project to our summer term topic on the Tudors.
We went to Barnhill to use their kitchen and baked our Tudor Tarts. In class we used cream cheese and lemon curd for the filling and used strawberries, raspberries and blueberries to decorate our tarts.