School Performance
According to Government performance tables released in December, Belmore is the best primary school in Hillingdon. Children made significant progress across all 3 subjects in Key Stage 2 and did substantially better than the average of children nationally.
Belmore is not only the highest performing in Hillingdon but was recognised by the Mayor of London as one of the best Primaries in London when he asked us to join his 'Schools for Success' programme, putting us in the top 6% of Primary schools in the capital.

It is no surprise that Belmore is rapidly becoming the school of choice for an increasing number of parents in the area. They know that by sending their children to Belmore they can expect them to achieve at the very highest levels, far better than what they would achieve in any school locally.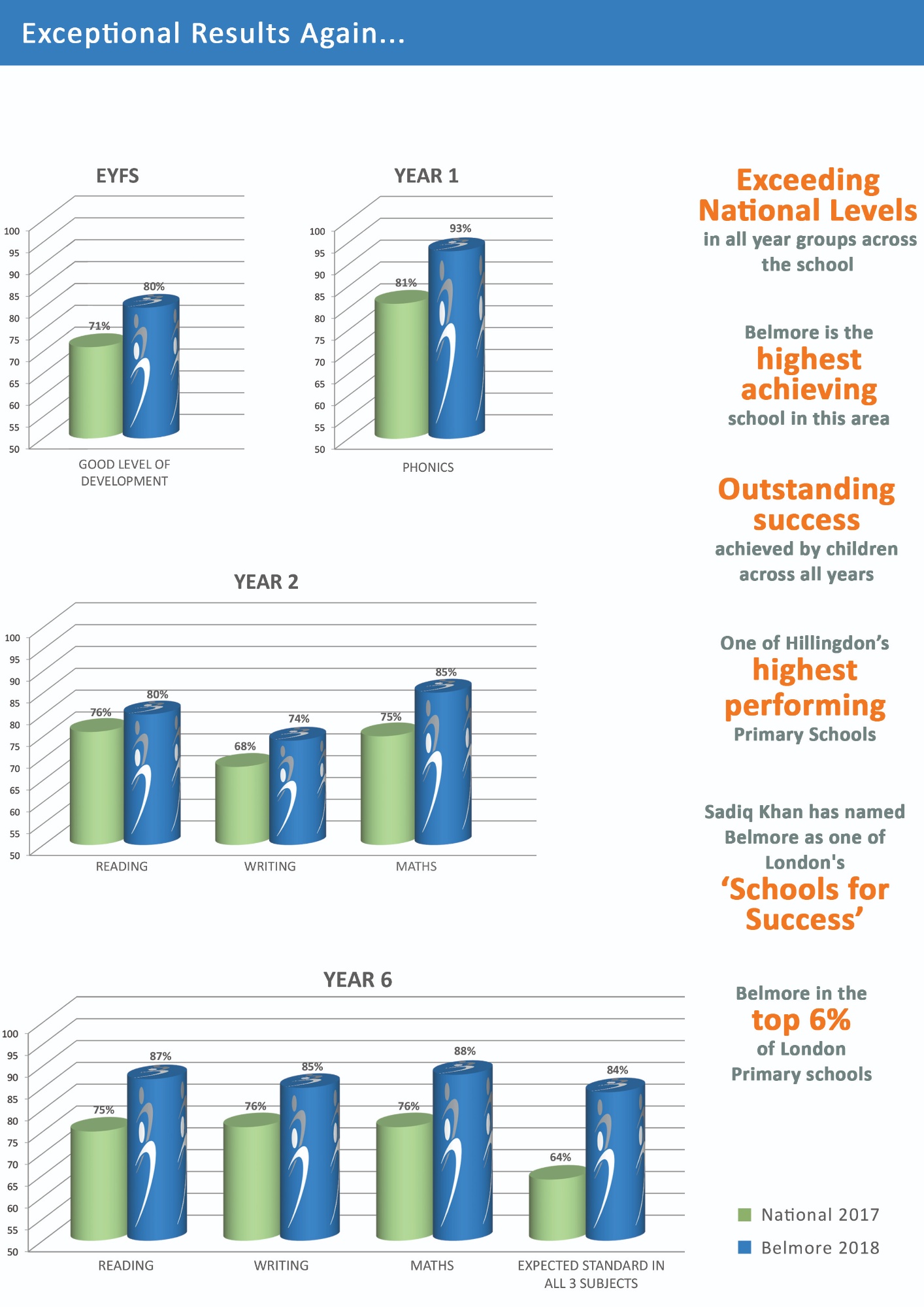 For information, and to compare Belmore Primary Academy's performance with all schools in England, please click on the link below.