Trip to Yeading Lane Co-op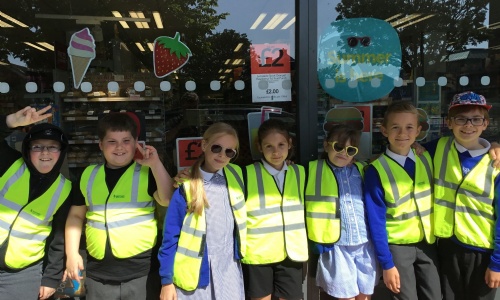 Today, Mr. Hill and his math Pixl children walked to the local Yeading Lane Co-op, to apply previously learnt knowledge of money in a real life setting as part of a reward for achieving fantastic end of year five arithmetic scores.
They were given £3 each and were tasked with calculating the price of the items that they bought. In addition to this, they had to calculate how much change they thought they would receive. They were successful in their endeavour, successfully calculating the cost and change down to the penny. The items bought will be used in their Pixl party on the following week.