Rock Steady Music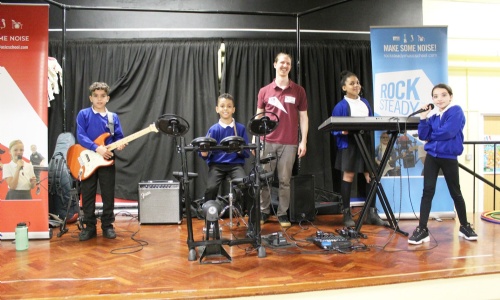 Belmore had a great afternoon attending assemblies held by Rock Steady Music. Steve came in and taught us about the different instruments that can make up a band. We had so much fun singing and clapping along. Some children even had the chance to play some of the instruments.
Belmore enjoyed having them in so much that they are coming back next half term to hold some music workshops. Parents are going to be invited along too.
Keep an eye out for letters about the opportunity to participate in Music lessons that Rock Steady are going to run at Belmore Primary Academy from next half term.